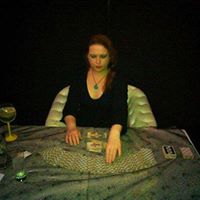 CONSULTATIONS
You can contact me for a consultation personally via telephone, skype and e-mail. Often I will combine the tarot cards (and other decks) with your own unique astrology.

You may send photos by e-mail if you wish.

I welcome you with all your questions (relations, work, education, money, home, family, children, mentally, insight in yourself, sexuality, horses & pets,...)

You can also book me as a fortune teller for events large and small, giving personal readings to your guests (eg birthday, bachelor party, themed evenings, parties, staff parties,...) For a pleasant evening I can keep things lighter.

I prefer to be contacted by mail or form (see button "contact").